"I believe wherever dreams dwell, the heart calls it home. So may you untangle yourself from the twist of melancholy and let your thoughts carry you back to the birthplace of your truth." –Dodinsky.
By Delores Kuhlwein
It seemed like fate the way everything aligned.
For the Rippeon family of Mount Airy, Maryland, their place is a sanctuary – a 300-acre farm that's unequivocally home, in an area where their family has lived for generations.
"Family is everything, and it's commonplace to have both sets of grandparents show up in our driveway on a Sunday morning to share a cup of coffee on the porch. We get together at least twice a week for dinner as a family," says Deanna Rippeon.
Also woven into the fabric of the family is that farming is a way of life, with deep roots and a century-old connection to agriculture. "It's something our families are very proud of," says Deanna. That way of life lent itself to Deanna's husband, Michael, to continue breeding, showing, and raising nationally acclaimed cattle alongside of their son, Jackson. Their daughters, Alexandra (Allie) and Madeline (Maddie) quickly took off showing horses just like their Grandmother.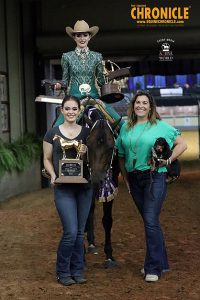 "We've been very fortunate to have  the most amazing people teach our daughters and provide exceptional training and coaching attributing to their outstanding foundation," says Deanna.
They are all deeply vested in a hands-on way, with Allie and Maddie involved in the boarding operation and facility, fundamentally responsible for activities on the equine side.  The girls go to the barn every morning and evening and are proud of being involved in the family's operations.  Jackson is in the cattle barns early in the morning and late into the evenings.  When their Dad, Michael, gets home from work, like clockwork, he changes his clothes and goes straight to the barn to check the cattle and work alongside Jackson and the girls.
"That work ethic is really important to us," says Deanna. "Everybody collaborates around here. A long time ago, Michael and I realized how fortunate we are, and we want our kids to earn every step. Everybody here has a piece of making our family and life what it is."
Meanwhile, as the boys were busily showing cattle all over the United States and the girls were running in opposite directions with their horses, there was always a missing piece of the puzzle while they were traveling and celebrating their successes. The cherished foundation of their lives was becoming diluted while they were always preparing to go somewhere – a side effect they hadn't intended.
At the same time, renowned trainer Michael Colvin found himself in a pivotal place as well. "I had contemplated starting my own program in the U.S. again, but it wasn't coming together like I thought it might," he explains.
As a result, he took an extended period to travel back to Europe, where he is respected for teaching clinics and developing riders.
Then out of the blue, they were introduced, and it was undeniably the right fit, and what Deanna says felt like "kismet."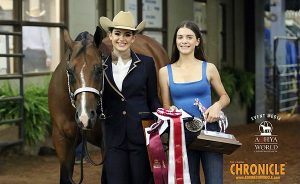 Michael will be partnering with the Rippeon Family and operating from their facility starting at the beginning of September – they all knew everything had come together perfectly and didn't waste any time.
From Michael's perspective, it resonated that their families are deeply rooted in the area for generations.  It is really home for them with their animals as an integral part of their lives. Michael knew the situation perfectly matched what he'd been seeking. "Part of the criteria for myself was finding a great situation with an excellent facility," says Michael. "In addition, the location is so picturesque.  The rolling hills are reminiscent of the European countryside. There were really several crucial factors that came together beautifully for me."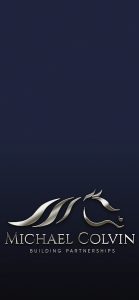 "It would only be a consummate professional to land in partnership with our family," Deanna adds.  "Unfortunately for Michael, that means all branches of a very big family tree," she says, laughing.
One of the most desirable factors includes using Michael's well-developed and highly sought-after expertise to continue his love of teaching and use his ability to elevate a rider's skillset. "The opportunity to work with them is already a good fit; the girls are very accomplished.  I already have ideas moving around in my head about how we can continue that process and expand on their prowess at the shows," he explains.
Both sides feel extremely fortunate. The Rippeon family is thrilled about the opportunity to return to their roots at home, and to work with someone of Michael Colvin's acclaimed success combined with his signature humility. "He's so down to earth and approachable, and his philosophy about giving back reflects in who we want to raise," says Deanna. "I can tell he's going to be part of the family."
Though they are still developing the ultimate direction of their unique partnership, their enthusiasm about what the future holds is profound. "I'm very excited for what the future holds and optimistic about seeing how this unfolds as time goes on," says Michael.
Autor Delores Kuhlwein
OTHER USERS BOUGHT THIS!!!