Please welcome the 2022-2023 Youth Officers! Congratulations to the New Team!
President: Emma Rich
My name is Emma Ann Rich and I am a freshman at Southern Arkansas University where I am studying to get my Bachelor's in animal science (pre-vet). For the past 6 years I have shown the all-around on the AQHA, APHA PtHA, and RSNC circuits. The equine industry has not only helped me towards my future endeavors, but has allowed me to build a long lasting family who I can always turn to for help. PtHA has helped me become the young person I am today and I am looking forward to helping others achieve this too.
Vice President: Julius (Nick) Culwell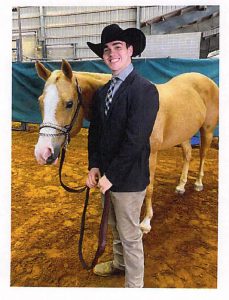 Julius Culwell is from Louisville, Mississippi. All of my experiences working with various youth this past year with my horse activities and with my school-related and 4 H activities, I have been able to assist in strengthening PtHA through recruitment and promotion of the breed. As a lifetime youth member, it has truly been my honor to represent PtHA. I hope in the coming year to do the same thing as a PtHA youth officer as I want to share these experiences with others working to recruit new youth to PtHA and bring in new opportunities that youth can benefit from.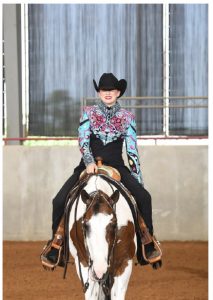 Secretary: Awbrey Alvarado
My name is Awbrey Alvarado and I am 14 years old and just completed my 8th grade year. We live in Hockley, Texas on five acres where we keep our animals. 4-H has given me the opportunity to take the information that my parents have taught me about raising and put it into practice. I am looking forward to the course that my horse adventure will take in the years ahead.
Treasurer: Thomas Ternes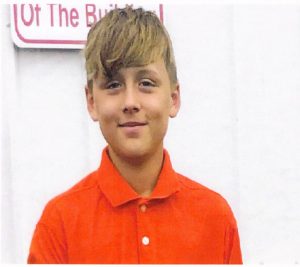 Thomas is a lifetime member of the Pinto Horse Association of America. He has actively been showing Pinto since the age 2 in leadline. He has been an active member of the Ohio Pinto Youth Group. He has also prior experience as the treasurer as he was treasurer of his 4-H club for 2 years. Thomas would like to try to help the PtHA to become more of a driving force for the state youth clubs from the many charters all over the country.
Reporter: Morgan Mayall
My name is Morgan Mayall and I live in Humboldt, Iowa. I am a 15 year old high school freshman. I have always loved horses, and I have been riding since I was in first grade. I have had many leadership experiences, some include being on the Iowa Pinto Youth Board, being a student ambassador at my school, and being in other leadership groups like 4-H and Girl Scouts. I think my passion, enthusiasm, and fun personality will be a great addition to the Youth Board.
Autor Delores Kuhlwein
OTHER USERS BOUGHT THIS!!!